Horses, horses, horses...
OK, so now we have horses here and there...two at the stable and two at home!
First, we have Elmer, who is being ridden BOTH English and Western. He gets confused from time to time...he is a quarter horse, a bit over 16H. We keep him at the stable where they have a nice English jumping course for his training (and ours!)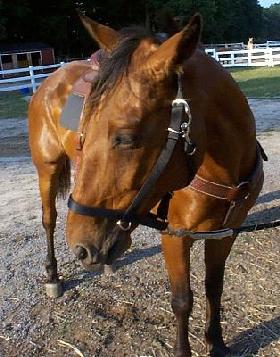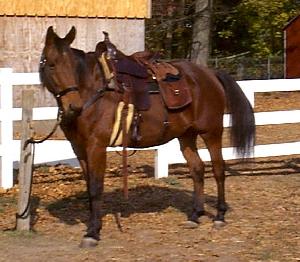 And now, we have The Boys at home. The Paint is BoJet (don't ask about the name), and the dapple is Willy. They play and run around the house, look in the windows, and all kinds of silly stuff I let them get away with. They are getting spoiled for sure! For some peculiar reason, I am going through an awful lot of carrots...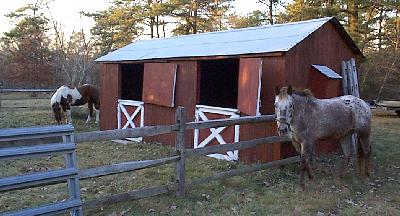 And the newest addition to the menagerie, CAMELOT! A Percheron (a big fella1). He is not that tall, a bit over 16.3, but he is a Double Wide. He is well trained in driving, and we are just beginning to train him for riding.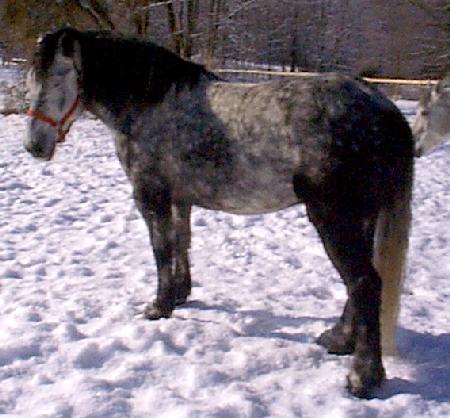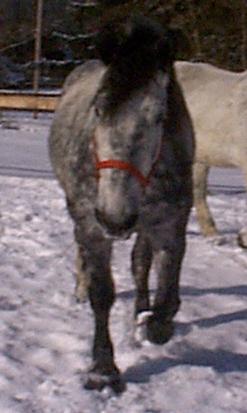 And of course, although he has moved on to another home, let's not forget about Gent, our first horse!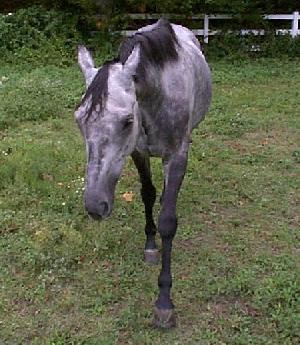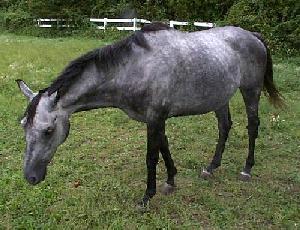 ---